Did you know that besides the traditional milk tea, a fruit milk tea is also delicious?
We are happy to share with you our tips and tricks for making this delicious drink.


3 tablespoons of coffee creamer
Warm water about 100 ML
Stir for a moment
Fruit syrup about 20 ML
100 ML green tea
Add ice and shake!
Choose your favorite boba to round it out

If you prefer your drink a little sweeter, you can add extra sugar. We like it that way too!
If you'd like to try this or any other recipe at home, please let us know. Tag us with #bubbleteafunshop.
Products to use
Strawberry Fruit Syrup for Bubble Tea, 300ml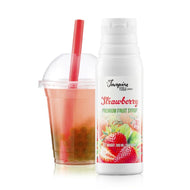 Jasmine Green Tea 500g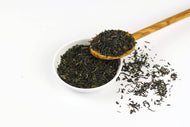 Strawberry Popping Boba Fruit Pearls for Bubble Tea
Regular price

from €11,99